Making Musical Instrument Rentals Fast, Easy & Affordable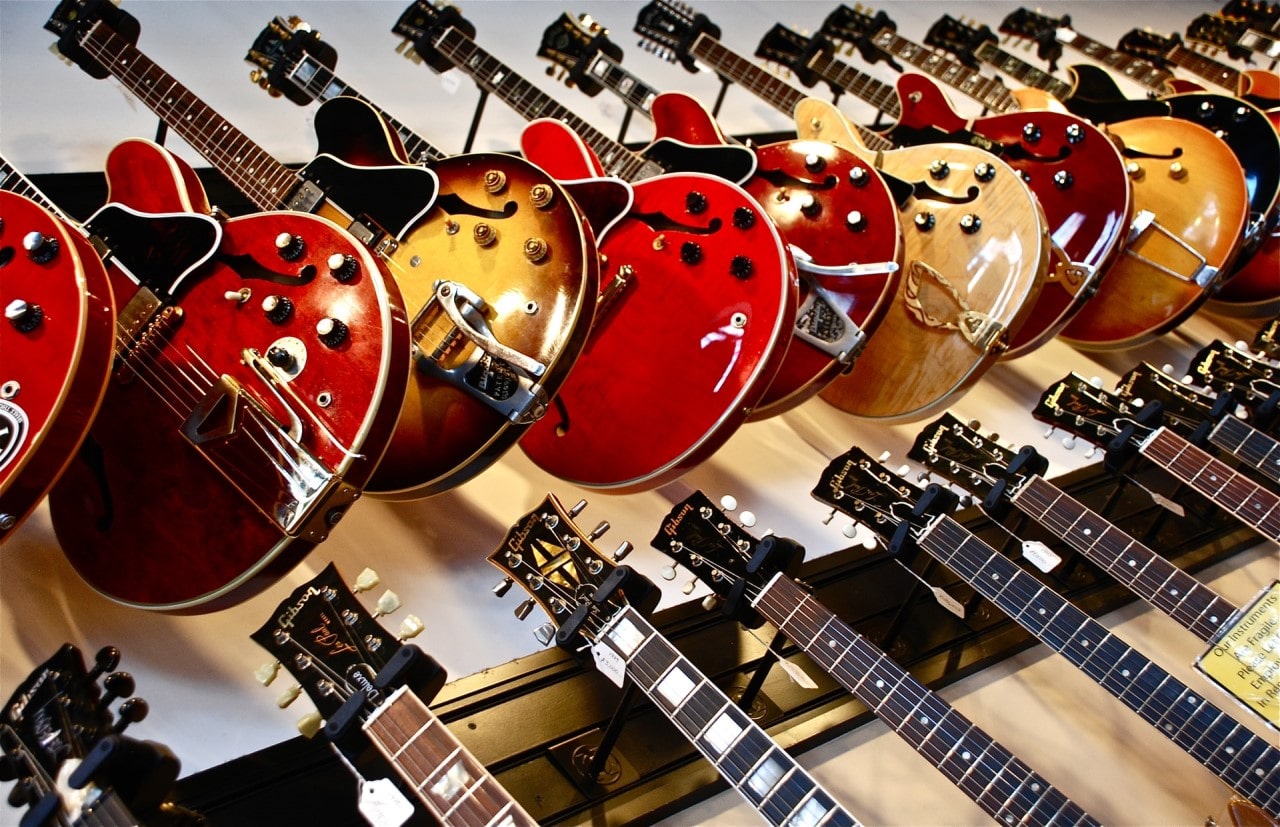 Fully serviced and ready to play! Our musical instrument rental program provides the best musical band instruments for today's students and everyday musicians. Offering rentals at the most competitive rates, you can rely on us to service your musical needs at the most affordable price points in the market. We make the process simple, easy and affordable, simply browse our selection of instrument rentals, choose your rental period, and complete checkout.
At no additional cost, our rentals include basic accessories and care items to maintain your instrument. Need more info on our instrumental rental offers? You can reach us at 401-270-5379, or email bedrossianmusic@cox.net
Nationwide Continental USA Shipping
Note: We are only offering in-store pickup at the moment. Helping you or your child through a musical journey wherever you reside. Bedrossian Music ships nationwide to all 48 continental US states. Each order comes with a tracking number along with an estimated delivery date, allowing you to know when your instrument rental will arrive.
Repairs & Maintenance Covered By Default. No Hidden Fees!
Life can get rough so we happily offer repair services in our rental program. Allowing you to play more and worry less, reach out when you notice something wrong and we'll facilitate an exchange with a fresh replacement.
Accessories Included
Our instrument rentals are shipped with basic accessories and care items to help kick-start your musical instrument rental with the best tools. Including complete mouthpieces, reeds, straps, and cases.
Insurance Included
Consider yourself insured and covered, we include basic insurance coverage with most of our "rentals" at no added fees. This covers almost all damage that could occur to the instrument.
3 Easy Steps to Rent Musical Instruments
Step One: Select Your Instrument
Let's get you started! Begin by selecting the instrument(s) you're interested in renting in the section at the end of this page. For band and orchestra programs, we offer school grade instruments and supplies. Students and teachers can also use our online ordering system to order supplies, and have them delivered right to the school's doorstep.
Step Two: Choose Your Plan
Your next move is to choose your payment plan. To better accommodate our customers we offer flexible payment options – you can either pay for your entire yearly fee in advance and receive a discount, or we can break up the yearly rental fee in installments to lower your upfront costs.
Step Three: Pick Up or Delivery
Note: We are only offering in-store pickup at the moment.
You're all set!
If you select in-store pickup our agents will follow up with an in-store pickup date for your requested instrument(s), along with any supplies and accessories.
If shipping has been selected, your instrument will be shipped out and arrive shortly. Most orders are out our door within 3 business days, but shipping times may vary depending on your exact location and may be dependent on instrument availability.
I need my instrument in a rush. Can you help?
Absolutely. We typically will call you to arrange pickup in 2-3 business days at the very latest. 
However! We have parents all the time that have unique situations where they need it sooner and we're happy to help where we can. Place your order, and just give us a call and we'll see what we can do - we have not yet hit a situation we can't help with and we will remain open outside our typical business hours when necessary.
What coverage does the included Repair, Replacement, Maintenance cover?
Your Repair, Replacement, and Maintenance covers just about every situation you may run into when renting an instrument and ensures that you will have a playable instrument during the term of your rental. 
It does not cover things such as intentional damage, wear and tear items, and things of that nature - but just about everything else. We also cover stolen instruments if a police report is provided. 
What is the difference between renting by the year or in monthly installments?
We offer a discount when paying for the entire year in advance, but other than that these two options are identical and are both one year terms.
By breaking up your yearly rental fee in installments, it allows us to offer a lower up-front cost. 
Where can I see all instrument rental terms?
How do I receive my instrument?
The store will reach out to you when pickup is available, typically 2-3 business days. If you need your instrument sooner, call ahead and we will certainly see what we can do and are extremely flexible.
In the near future, we will be offering shipping options as well.