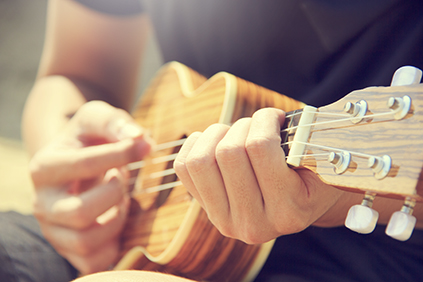 Ukulele Lessons
The ukulele is an interesting little instrument with a longstanding history in musical education. First popularized in Hawaii, the ukulele then spread to the rest of United States and Canada like wildfire.
The Ukulele is a popular instrument to teach because it is an inexpensive introduction to the musical arts.
Compared to many other instruments, the Ukulele is very cost effective and can teach all of the musical concepts that will help with advancement in other areas of music. It can also be taught to all ages, even the youngest of students.
About our Ukulele Lessons program:
At Bedrossian Music, our goal is to keep the musical arts alive in our community by making it an affordable endeavor. Our Ukulele lessons are a perfect example of this, and the cost of entry is so low (as low as $10 per lessons with groups!) and along with the very low price of ukuleles, anyone can participate.
For our group lessons, we pair students based on age and skill level to teach the foundations of the instrument in short, easy to follow along with lessons that take place over the course of 6 weeks. We also offer private party lessons for groups of friends interested in learning together.
For students looking for further advancement, we also offer private tutoring!
Looking to sign up?
Contact the store and we will let you know when you can start!