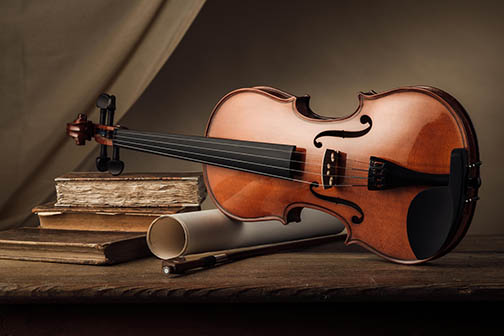 No Monthly Payments, Repair Costs, or Hidden Fees
We are committed to providing quality rentals at affordable prices, and aim to make music accessible to as many musicians and students as possible. We offer free service and with our included insurance, you are covered in nearly any event.
Ditch that monthly rental payment for a cheaper option!
In most cases, our prices are up to 60% or 70% lower then our competition in the country. Most music stores are going by a monthly rental plan, which by the end of the year costs significantly more compared to what you would pay with Bedrossian Music. Why pay more for the same instruments?
Our Violin Rentals Cost Only $125 for a 12 Month Period!
Fast Shipping Throughout The Country
Our violin rentals ship to every state in the United States, and we aim to have your order in the mail and on its way the same day your order is placed. We also offer express shipping options such as overnight shipping should you need an instrument faster.
One Time Fee For The Entire Year! 
Other Music Stores charge a Credit Card every month, We will NEVER automatically bill you, nor do we keep any of your financial information on file.
Great Instruments, Free Service!
Regular service and even repair is included for a flat fee with your rental. If you have ever gotten a service bill from our competition, you know why this is such a big deal! We also have insurance, because accidents happen. If your instrument is stolen or damaged beyond repair, we will provide a replacement (at no cost!) when you bring the instrument back, or a copy of the police report if stolen.
Unique Purchase Options
The cost of your rental is deducted from the purchase price of the instrument should you decide to keep it. This means you will never pay more than the instrument is worth in rental fees, which is a common scenario in pay-by-month music stores.
Up To 60 to 70% Cheaper!
If you add up the months in a school year, and multiply that by what other Music Stores charge per month for the same instruments, you'll quickly see why we are so popular! Some of the parents who have switched to us have reportedly been paying as much as $600 a year for a student violin.
Reserve your Violin Now:
A store representative will reach out to set up both Sizing & Shipping.